Accelerate: Quick Quote ATE Insurance for Commercial Disputes
TheJudge's Quick Quotation Service
We have worked with a selection of A rated insurers to develop a fast-tracked process for obtaining ATE Insurance for commercial cases requiring adverse costs and own disbursements cover of less than £100,000.
Case Eligibility Criteria
The case must be a commercial dispute:
Requiring £100k or less of insurance cover for adverse costs and own disbursements;
Enjoying reasonable prospects of success; and
Against a solvent defendant in an enforcement friendly jurisdiction.
The Premiums
The premiums are usually deferred and contingent upon success and staged to provide for a reduced premium should the case settle early. This means that there is nothing to pay upfront and nothing to pay in the event of a loss.
The Insurers
Importantly, the quotations will be provided by A rated insurers and, given our relationship with them, will be as competitive as you would receive if you approach them direct or on an open market basis.
24hr Turnaround Time
All cases that fit the criteria will be eligible to receive competitive quotations for adverse costs and own disbursements within 24hrs of submitting the application. Following the issuance of a quotation and receipt of supporting material documentation, the insurers have 5 days in which to complete their due diligence and confirm terms. The insurers reserve the right to amend the terms or to withdraw terms in the event the material documentation does not support the assertion that the claim meets the eligibility criteria.
Our Simple 5 Step Process


The applicant's lawyer submits the application.


We approach a selection of insurers and, if eligible, we return within 24hrs with quotations and draft policy wordings.


The applicant considers the quotations, accepts their preferred terms and provides documentation to support their case. The applicant is now bound by the acceptance of these terms.


The insurer has 5 days to undertake their due diligence and confirm the policy on the agreed terms. If the documentation raises concerns, the insurer can offer alternative terms or can decline to bind the policy.

If alternative terms are offered, the client can accept or reject the terms
Should you wish to submit an application form, please click here
Benefits
Speed
Certainty
Competitive terms
The benefit of a market search
Contact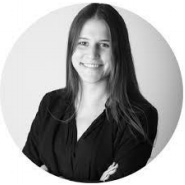 Tanya Lansky
Senior Associate
London Office
+44 (0) 845 257 6058

Tanya.Lansky@thejudgeglobal.com